Julia Adams, Head of College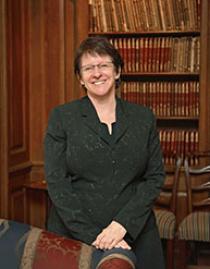 Julia Adams is professor of Sociology and International and Area Studies. She teaches and does research on politics and state development; social theory and knowledge, and early modern European states and empires. Her book The Familial State: Ruling Families and Merchant Capitalism in Early Modern Europe won the Gaddis Smith Book Prize. She also writes about how Wikipedia and other crowd-sourced platforms represent academic knowledge. Her departmental webpage is at http://sociology.yale.edu/people/julia-adams. At Yale she has chaired the Sociology department; directed the Division of the Social Sciences, and served as Deputy Provost for Social Sciences and Faculty Development and Diversity. She is currently Chair of the Council of Heads of College.
Julia Adams is married to Hans van Dijk, and between them they have four children: Lydia, Cassidy, Sebastian, and Andrew. Andrew, the youngest, is a senior at Bates College. Julia and Hans have three grandchildren, Emmett, August and Dee Dee, who live in New Zealand and whom they try to visit as much as they can! 
Not-so-guilty pleasures? Sci-fi and fantasy books and films; concerts and other cultural doings in New York City and environs, and swimming in icy bodies of water … including in Lake Superior, off the Oregon coast, or in the Adirondack Mountains.
Hans van Dijk, Associate Head of College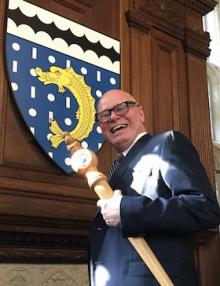 Hans taught American history at the University of Auckland in New Zealand before returning to the U.S. in 2007. Since then, he has worked as an institutional fundraiser in higher education. In addition to his family, his passions include early American history; the Adirondacks; the Frick Museum in New York City; good food, and baseball.
In addition to their four children and three grandchildren, Hans and Julia have a tortie cat, Nini, and an English Lab, Moby, one of the youngest Hoppers.