Patrice Collins, Head Graduate Affiliate
Patrice Collins is a Ph.D. student in Sociology at Yale as well as Head Grad Affiliate at Grace Hopper College. Her research focuses on urban ethnography; mass incarceration, and racial inequality in the U.S. Before her time at Yale, Patrice worked as preschool teacher and child development lecturer for California State University. She holds an M.A. in Early Childhood Education and a B.A. in Child Development Studies. Her academic and professional focus is centered on enhancing the lives and well-being of children, families and communities. She also loves being involved in Hopper student life!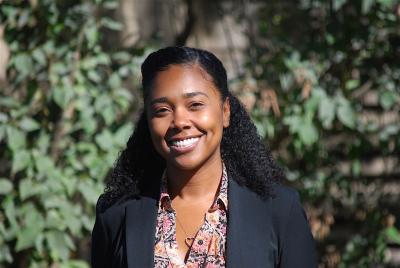 Elle Brunsdale
Elle Brunsdale is a joint degree (MBA-MEM) candidate at the Yale School of Management and School of Forestry and Environmental Studies. She is passionate about leveraging innovative technologies, financing mechanisms, and science-based policies to enhance the resilience of socio-ecological systems in the face of climate change. She most recently interned on the Business Development and Policy team at Bloom Energy (distributed energy resource & fuel cell company) where she helped identify strategic growth opportunities related to biogas, carbon capture, and microgrids. The previous summer she interned on the infrastructure/real assets team at Encourage Capital, an investment firm seeking to change the way that capital is deployed to solve critical environmental and social problems. Prior to graduate school, she worked for a big data start-up applying predictive analytics to public policy (FiscalNote) and on water infrastructure policy at the U.S. Congress (for Congresswoman Napolitano (CA-32)) and the Quito Water Fund (Ecuador). Elle graduated from Yale College in 2015 with a double major in economics and environmental studies and served as a First-Year Counselor (for Hopper!), heptathlete on the Varsity Track and Field Team, and President of the Women's Leadership Initiative. Elle grew up in Colorado and loves to fly-fish, play piano, and train for triathlons.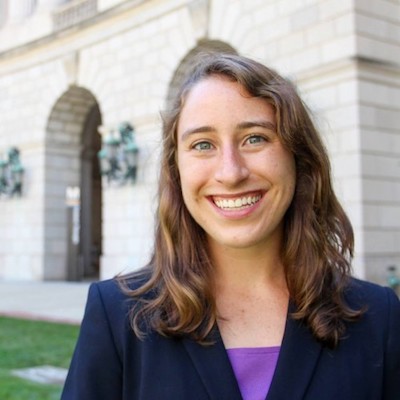 Josh Feinzig
Josh Feinzig is a first-year student at Yale Law School and a 2016 graduate of Hopper College, where he was an Ethics, Politics & Economics major. Prior to law school, Josh studied for an MPhil in prison sociology at the University of Cambridge and then worked on rule of law issues in Taiwan. His interests include immigration and refugee law, prison reform, and Chinese law and politics. Josh loves biking around New Haven and making music, and is looking forward to helping the Hopper IM effort in any way he can. Feel free to reach out to Josh at joshua.feinzig@yale.edu.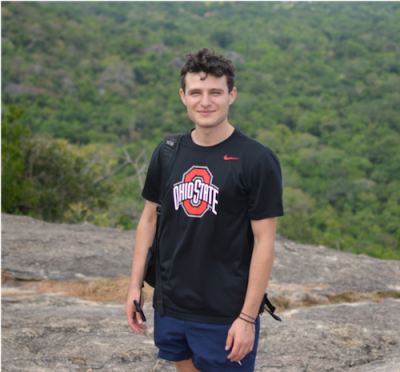 Manon Gaudet 
Manon Gaudet is a first year PhD student in the History of Art department. She has an MA in Art History from Carleton University in Ottawa, Canada and a BA with Honours in the History of Art, Design and Visual Culture from the University of Alberta. She has held positions at the Metropolitan Museum of Art, the J. Paul Getty Museum, the Smithsonian, and the Carleton University Art Gallery. Before coming to Yale, she worked as Public Programs and Outreach Coordinator for the Art Gallery of Alberta. Her work looks at North American Indigenous art and the visual culture of settler colonialism in the Canadian and American prairies. She is an avid winter enthusiast and looks forward to becoming part of the Grace Hopper community!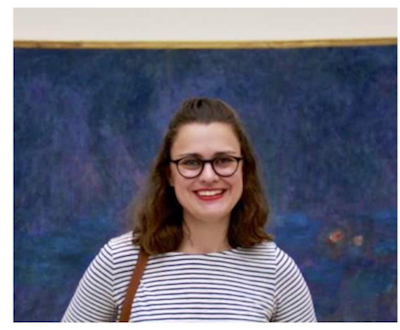 Dustin Gavin 
Dustin Gavin is a first-year PhD student in Religious Studies and African-American Studies. He has a BA in Journalism from Howard University, an MA in Media Studies from the New School and an MA in Religion from the Yale Institute of Sacred Music. He studies Black popular culture and representations of Black women in reality television.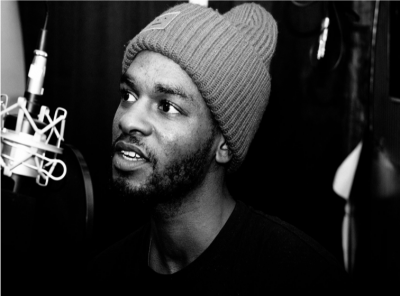 Janet Gehrmann
Janet Gehrmann is a second year at the Yale School of Management. She went to Middlebury College, where she majored in Biochemistry and minored in Biology and Global Health. After graduation she managed a behavioral neuroscience lab for a year, then worked in San Francisco and Boston for an analytics company. She started the 2018-19 school year by running the New Haven half marathon, and is training for her first marathon.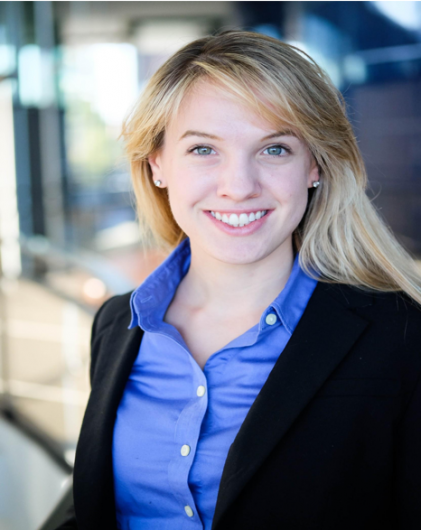 Navin Kumar
navin.kumar@yale.edu ">Navin Kumar is currently a PhD student at the Yale University Sociology Department. He has several years of research experience honed in the public and private sectors, aimed at translating data into results that can and have been used by business and government. He is especially passionate about using research to help businesses outside the mainstream gain legitimacy. He has collaborated on projects and initiatives regarding the Cannabis Industry, Drug Use and STI Testing.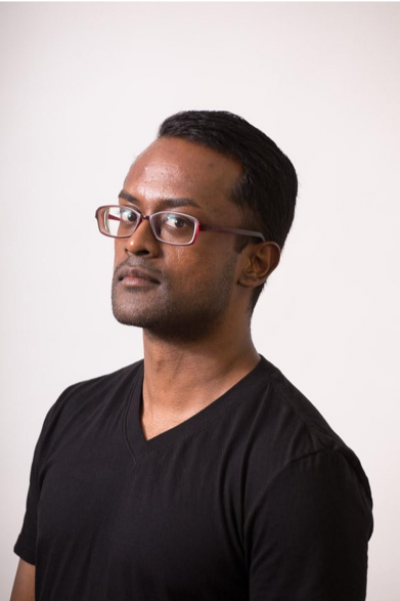 Jake van Leer
jacob.vanleer@yale.edu ">Jake van Leer is a J.D. student at Yale Law School. In addition to being a Grace Hopper Graduate Affiliate, he is an editor of the Yale Law Journal, a Notes & Comments editor for the Yale Law and Policy Review, and Vice President for Programming of the American Constitution Society. He is also a member of the Media Freedom and Information Access Clinic and serves as a Knight Law & Media Fellow. Before coming to law school, Jake worked as a legislative staffer in the U.S. Senate, covering a variety of issues including government affairs, civil rights, energy policy, and environmental protection. Prior to his legislative role, Jake served as a member of the political team of a U.S. Senate campaign in New Hampshire. He graduated from Yale College, where he was a Whiffenpoof and lived in now-Hopper College. His academic and professional focus is in election law, voting rights, and government accountability.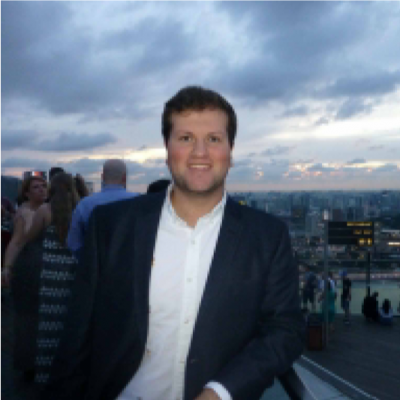 Sam Linden
samuel.linden@yale.edu ">Sam Linden is currently a fourth-year joint MFA/MBA candidate at Yale School of Drama and Yale School of Management. Born and raised outside Detroit, MI, Sam graduated from Harvard University with honors in Music in 2010. While there, Sam was an active member of the Harvard Radcliffe Dramatic Club, Hasty Pudding Theatricals, and Hyperion Shakespeare Company. Before coming to Yale, Sam worked as an educator and administrator with Uncommon Schools, College Summit, Learning through an Expanded Arts Program, and Wingspan Arts. At YSD, he has managed both the Yale Cabaret and Summer Cabaret, and is currently the Associate Director of Marketing & Comunications for Yale Repertory Theatre. Sam has also worked in outreach and communication strategy at Center Theatre Group, where he completed his management fellowship, and in strategy and brand consulting for the cultural sector at LaPlaca Cohen. He has also served has an institutional advancement and organizational development consultant for Christina Seix Academy, an independent boarding school in Trenton, New Jersey which serves low-income students from single-caregiver households. Sam is the co-chair of the Yale Philanthropy Conference and serves on the board of the Central Connecticut Coast YMCA and the Yale Summer Cabaret. A musical theater composer-lyricist as well as an administrator, Sam is a proud member of the Advanced class of the BMI Lehmen Engel Musical Theater Workshop.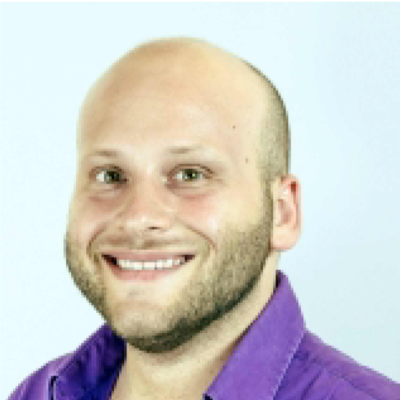 Luis Perez Lorenzo
luis.perezlorenzo@yale.edu ">Luis Perez Lorenzo is a Ph.D. student in the department of Mechanical Engineering and Materials Science at Yale. His research focuses on electrical space propulsion as well as aerodynamic particle classifiers with a special emphasis on hardware design. Before coming to Yale he worked as a test engineer for a CubeSat satellite project in Spain. He holds an M.S. and B.S. in Aeronautical Engineering from Polytechnic University of Madrid.
He likes to be active, pursue ideas in the middle of the night and cracking open things to see what is inside. Always down for a game of chess but would prefer a dystopian movie.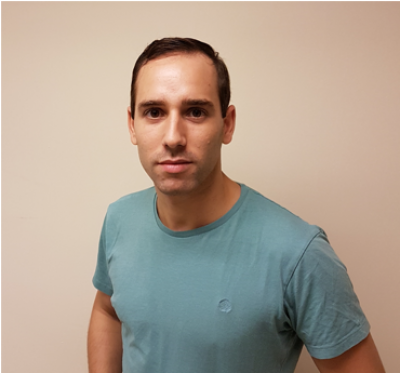 Gabriel Mairson
gabriel.mairson@yale.edu ">Gabriel Mairson is a second-year French horn student at the Yale School of Music. Before beginning studies at YSM, Gabriel worked as an artisan baker in Boston and Montreal. He studied at McGill University's Schulich School of Music and lived in Quebec for eight years before moving back to the States. In his free time, Gabriel enjoys long distance biking, hiking, cooking, and eating excellent vegetables. Come talk to me about bread, life after Yale or for a friendly bike ride!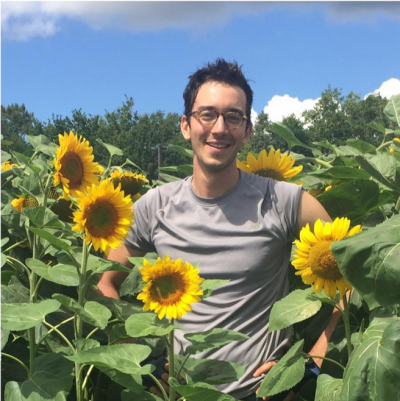 Carl "CJ" Rice
Carl "CJ" Rice is a doctoral student in the combined program in ancient history. A West Virginia native, CJ (as his friends call him) graduated from West Virginia University in 2013 with bachelor's degrees in history and religious studies. In 2016, CJ completed his master's degree at North Carolina State University. At Yale, CJ wants to to explore interactions between the Roman government and marginalized religious communities across the "long fourth century" (c. 285-425 CE). This period witnessed an increasing entanglement of religious and imperial ideologies. CJ aims to use the imperial 'policing' of minority religious traditions as a way to access these interwoven ideas and to better understand 'imperial religion.'
In addition, CJ is interested in gender and sexuality studies in the Roman world and the use of such critical lenses for doing ancient history.  
Please feel free to contact him at carl.rice@yale.edu.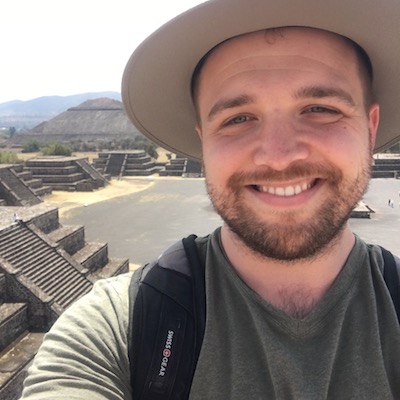 Martin Man
Martin Man is a third-year Master of Architecture student originally from Hong Kong. I majored in art history at Vassar College, and I also studied philosophy and French, among other things. In the future I'm hoping to be involved in urban design or planning, and think about how to build our cities more sustainably. At Yale I'm involved in environmental organising and in my free time I enjoy photography, painting, reading, and riding around on my bike!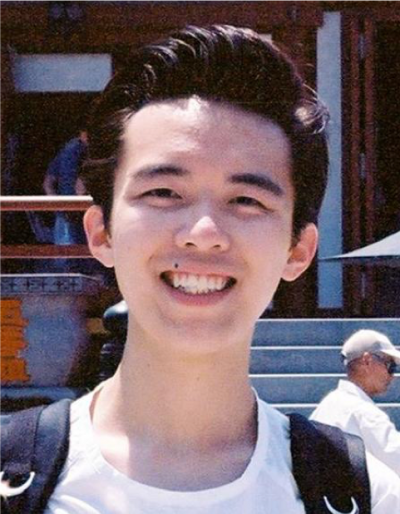 Charlotte Abney Salomon
charlotte.abney@yale.edu ">Charlotte Abney Salomon is a Ph.D. candidate in the Program in the History of Science and Medicine, where her dissertation research focuses on the history of chemistry and geology, especially in eighteenth-century Sweden. She first majored in journalism at Ohio University, and has since earned an M.A. in Scandinavian history from Linköping University in Sweden and spent nearly a decade teaching in public schools, primarily middle school science and high school chemistry. In her free time, she enjoys knitting, cooking, training for her next half marathon, and crossword puzzles.
Chris Wang
christopher.c.wang@yale.edu">Chris Wang is a second-year student at the Yale School of Management, where is he involved with the Net Impact Club and acts as a sustainability coordinator. Before coming to Yale, he worked in the securities and finance practice for an economic consulting firm in New York City. He is originally from Queens, New York and received his B.A. in economics from Vassar College. Chris enjoys running, hiking, and trying new recipes and is excited to be a part of the Grace Hopper community.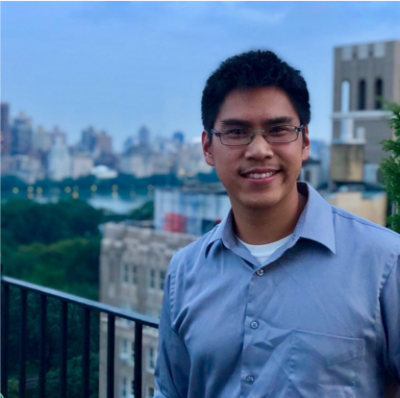 Danielle Zucker
Danielle Zucker is a 2L at the law school, who is interested in public service and national security-related legal issues. She graduated from Yale (Hopper College!) in 2015 with a degree in computer science, is returning to Yale after spending two years working in DC. Outside of law school, she is an avid runner and baseball fan.
Russell Halliday
Russell Halliday currently a second-year MBA at the School of Management. I spent this past summer at Credit Suisse in their investment banking division, where I plan to return after graduation. Prior to business school, I was a Legislative Assistant for Congressman McGovern (D, Massachusetts), where my portfolio included education, civil rights, veterans affairs, and campaign finance reform. Prior to that, I was a Peace Corps Volunteer in the Philippines, where I developed a marine sanctuary to curtail dynamite fishing and promote regeneration of coral reefs, mangroves, and depleted fish stocks. I studied Government and Environmental Studies at Bowdoin College, where I played lacrosse. As a younger man, I deckhanded on a tall ship, surfed in Maine snowstorms, worked on a vegetable farm, and led camping trips in Yellowstone National Park. I currently play ice hockey in an "old man's league."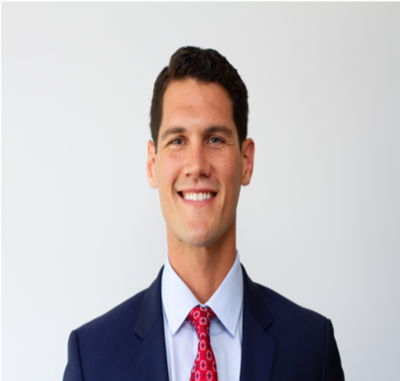 Alyssa Amick
Alyssa Amick is a second year MPH student at the School of Public Health. Her research focuses on the surveillance and epidemiology of infectious diseases, and she currently works at the CT Emerging Infections Program. She graduated with a BS in Molecular, Cellular, and Developmental Biology from Yale College, and was a four-year resident of Grace Hopper College. Alyssa is originally from Sunnyvale, CA, and often misses the warm weather. In her free time, Alyssa enjoys hiking, playing soccer, and baking for her apartment mates.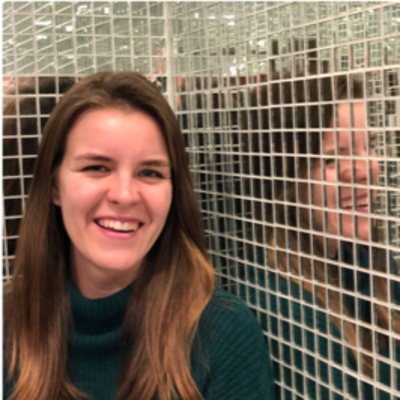 Rachel Kornbluh is a health policy student in her fifth year of the BA/MPH program at the Yale School of Public Health. She is particularly passionate about health equity and expanding access of low-cost, high-quality healthcare. A proud alum of Hopper College, she studied sociology and health in undergrad. Rachel is an avid amateur baker, a slow but enthusiastic runner, and a lover of all things outdoors.
Alex Fialho
Alex Fialho is a first year graduate student in Yale's Combined Ph.D. program in the History of Art and African American Studies. As an art historian and curator, his research and writing focus on contemporary art, activism, critical race studies, queer theory, and HIV/AIDS scholarship. He is originally from and went to undergrad in California, and worked for 8 years New York City before starting graduate school. He would be happy to connect with the Grace Hopper community about art, museums, life after undergrad, NYC and California, pick up basketball and workouts, meditation and more.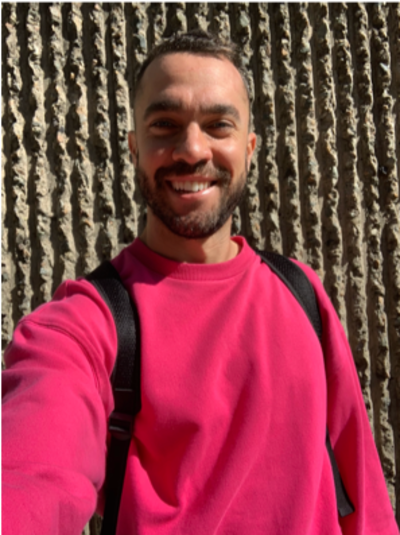 Alexander Zhang
Alexander Zhang is a JD/PhD student at Yale Law School and the History department, where his research focuses on U.S. legal history and constitutional law. A 2018 alum of Hopper College, he majored in American Studies, was a photographer for the university, and was part of WORD: Performance Poetry at Yale.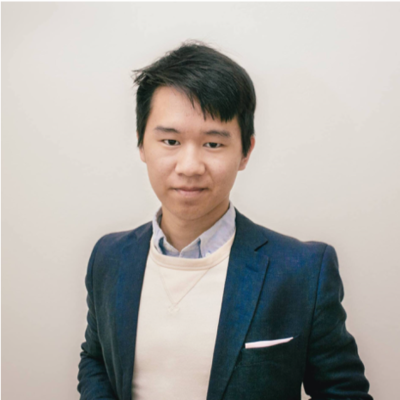 Cara Meyer
Cara is a J.D. student at Yale Law School and a Hopper alumna, graduating in 2017 with a bachelors in English. During college, Cara was the music director of Whim'n Rhythm, sang with Yale Schola Cantorum, and spent her junior year studying abroad at Balliol College, Oxford. After graduation, Cara moved to D.C. and spent two years working in civil rights law, specializing in fair housing and fair lending litigation. Reach out to Cara with questions about D.C., studying abroad, grad school, or New England hiking recommendations.
Matt Smoak
Matt Smoak is an artist and MFA candidate in the Painting department at the Yale School of Art. Prior to Yale, Matt was living in the East Village in Manhattan. His background is in Art and Political Science and he is specifically interested in bricolage, ceramics, boro cloth, the moon, and wilderness. His artwork is exhibited nationally and internationally. Feel free to reach out to Matt for artistic insights and such.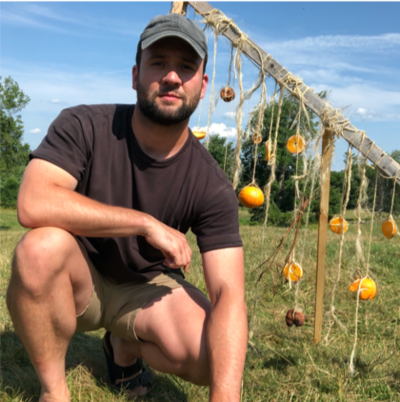 Saiti Halder
Saiti Halder is an international student from Bangladesh and a first year PhD student in Biomedical Engineering. I recently graduated from Columbia University and miss New York dearly. I now work in Professor Stuart Campbell's lab where I make engineered heart tissue to understand how different genetic mutations lead to hypertrophic cardiomyopathies. Having been trained in Kathhak and Manipuri since childhood, I absolutely love to dance and am a member of Yale Kalaa- Yale's only South Asian classical dance group. I am always down to talk about life as a graduate student, tissue engineering and its applications, different dance forms around the world, where to find good noodle soup or literally anything else! Reach out to me via email or Facebook, I would love to get to know you!