First-Year Counselors (FroCos) are seniors who guide first-year students as they settle into their new lives as Yalies. Typically the Hopper FroCos live with the Hopper first-year students on Old Campus. FroCos host study breaks, Blue Booking sessions, and other events to bring everyone together as a community. FroCos are also available to discuss choosing and managing classes; balancing extracurricular and academic life, or anything else that might be on a first-year student's mind.
Your 2023-24 FroCos
Adwoa Danso-Dodoo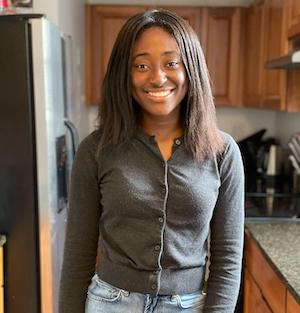 Adwoa (she/her) is a Chemical Engineering major from Akropong in the Eastern Region of Ghana, but grew up in the capital, Accra. During her time at Yale, she has served on the boards of the Yale Gospel Choir, the Yale African Students Association, and the Yale Dramatic Society and has thoroughly enjoyed every moment of it. Aside from singing, planning social events, and acting, Adwoa also loves to play volleyball and tennis, despite being a novice, and is a very formidable Uno player. Seriously. She is very excited to meet the Hopper Class of 2027 and to welcome them to this campus which has now become her home away from home!
Jack Denning
Jack (he/him) is a proud Floridian, hailing from Orlando, Florida. He is a History major on the Ideas & Intellectuals track with interests in the histories of science, migration, and epistemology. Outside of academics, Jack enjoys managing and working in the buttery, spending way too much time at koffee?, consuming geographic information and maps, and listening to music (talk to him about reggae, Afrobeats, reggaeton, indie & 70s rock, 90s R&B, the list goes on!). Jack is also the Community Outreach Chair for the Elm City Echo, a literary magazine, and a photographer both on and off campus. He is excited to welcome the Hopper Class of 2027 to Yale and show them around New Haven!
 
Cora Hagens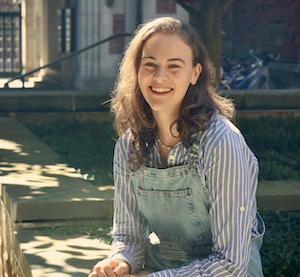 Cora (she/her/hers) is a senior in Grace Hopper College majoring in Cognitive Science with a focus on climate communication psychology. While she originally hails from South Bend, Indiana and Oldenburg, Germany, her family now resides in Hamden, Connecticut — a mere 12-minute drive up the road from Hopper. On campus, Cora can be found terrorizing the local choral music scene with the Yale Schola Cantorum and Recital Chorus, leading backpacking trips with FOOT, and running the Hopper College Instagram page with moderate enthusiasm. In her free time, Cora finds happiness in nursing cups of tea in the Hopper dining hall, expanding her record collection, laughing with her friends to the point of exhaustion, and making strange little noises with wild abandon. She is incredibly thrilled to meet the Class of 2027 and cannot wait to witness all that they will bring to the Hopper community!
Lucy Hodgman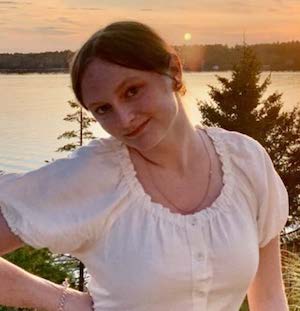 Lucy (she/her) is a senior in Grace Hopper from Brooklyn, New York. She studies English, with a focus on Victorian literature (ask her about Middlemarch!) and is also a Yale Journalism Scholar. Outside of class, Lucy likes to take long walks, go to museums, tend to her Spotify playlists, and talk about books and shows and movies. She wrapped up her term as editor-in-chief of the Yale Daily News last May, and is so excited to spend YDN retirement doing all of her favorite things on campus — loitering in New Haven's coffee shops, going to student productions, and welcoming the Class of 2027 to life at Yale and in Hopper!
Ayelet Kalfus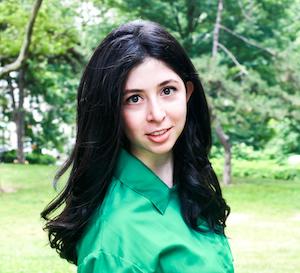 Originally from NYC, Ayelet (she/her) is a physics major with a love of the arts. Within the Yale STEM community, Ayelet has served as the co-president of Women in Physics and the Yale Undergraduate Quantum Computing Group. Currently, Ayelet is a member of the Windham Campbell Literary Prize Student Committee and a tutor at New Haven Reads. Alongside family and friends, Ayelet enjoys exploring new cities, museums, and films. Looking towards next year, Ayelet is super excited to be a FroCo and welcome the Class of '27 to Yale.
Tadea Martin-Gonzalez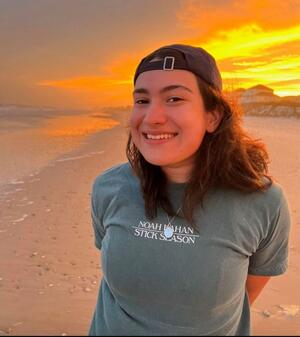 Tadea (she/they) is from Northampton Massachusetts and is  studying American studies with a focus in dance and education studies. Beyond the classroom, she's worked as a pedagogical partner, physics tutor and Payne Whitney employee (ask her about the time she met Anderson Cooper on shift!). When not in the classroom she can be found dancing with Yale modern dance collective, Danceworks , Yale Dance Lab, or noodling around in the Payne Whitney studios. She can't wait to welcome the Hopper class of 2027 to New Haven and show them all the city and Yale have to offer! 
Dante Motley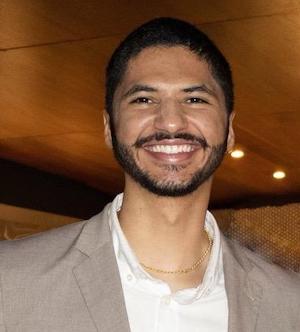 Dante (he/him) is originally from Albuquerque, New Mexico but went to high school in the suburbs of Austin, Texas (and now considers himself a full fledged Texan). He is an anthropology major here at Yale, focusing his studies on the United States and news media. He has a passion for journalism, being the former Managing Editor of the Yale Daily News. He has also served as Hopper's Yale College Council senator and as a member of Matriculate, a group that helps advise low and middle income high school students on college applications. When Dante isn't writing, you can find him in the gym, enjoying one of Yale's many theatrical offerings, or formulating pranks and just generally horsing around. He looks forward to helping the new class settle in at Yale!
Oscar Sweeting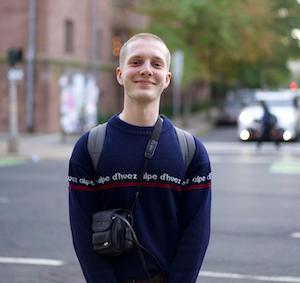 Oscar (he/him) is from London, United Kingdom, and studies English, with a concentration in creative writing. On campus, he writes for some publications, draws for some others, and, when requested, acts in plays. He's also been involved with Club Taekwondo and Dwight Hall. In Hopper, you can find him in the dining hall, where he'll stay from open till close, chatting over a cup of tea to friends and anyone who'll agree to sit with him. Otherwise, he's probably in the Hopper buttery, perfecting his Mario Kart skills on the communal Wii (Challenge him. He'll win). Oscar can't wait to meet the Class of 27 and welcome them all to Hopper!