First-Year Counselors (FroCos) are seniors who guide first-year students as they settle into their new lives as Yalies. Typically the Hopper FroCos live with the Hopper first-year students on Old Campus. FroCos host study breaks, Blue Booking sessions, and other events to bring everyone together as a community. FroCos are also available to discuss choosing and managing classes; balancing extracurricular and academic life, or anything else that might be on a first-year student's mind.
Your 2022-23 FroCos
Yabi Degefu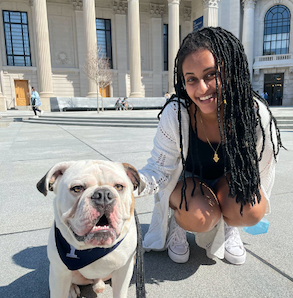 Yabi (she/her/hers) is an Economics and Psychology major from Addis Ababa, Ethiopia. In her time at Yale, she's been very involved in the international student spaces on campus. She has been a Peer Liaison for OISS, has co-led the International Student's Organization, and has been an OIS counselor. Yabi also really enjoys meeting new Yalies which she gets to do through her involvement as an Academic Strategies Mentor and while working at the Good Life Center (which is a wonderful space that she highly recommends you check out!). In her free time, Yabi enjoys jamming to music (especially Ethiopian music), weekend trips to New York and trying new activities in New Haven. Yabi is very excited to meet Hopper's Class of 2026 and to welcome them to Yale!!
David Foster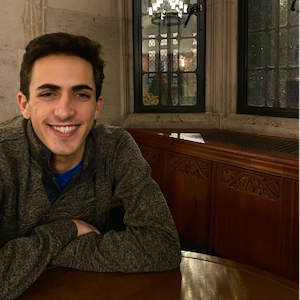 David Foster (he/him) is from the Bay Area in California and studies Political Science and Global Health. In Hopper, he's had the pleasure of working at the Buttery (get ready for some great food at duty!) and serving as the Hopper Sustainability Liaison (don't step on his plants). David loves how Yale embraces students' passion projects, and he is always excited to talk about the College-wide Food Drive or Yale Menus app (get ahead of the game and download it now!). When not eating ravenously, taking photos around New Haven, or working on a new project, he can often be found at the CEID, skating with the Yale figure skating team, or painting a phone case for his long-neglected phone case painting business. David cannot wait to meet the Class of 2026 and welcome them to Hopper!
Camilla Ledezma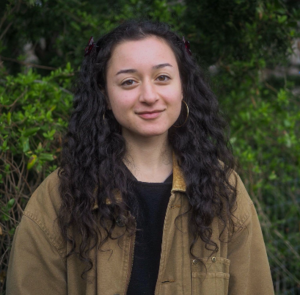 Camilla (she/they) is a Psychology and Environmental Studies double major from Providence, Rhode Island. Camilla thinks of herself as "la primera cachapa" (a phrase from a Venezuelan expression about first tries), as she is the first in her family to be born in the U.S. At Yale, Camilla is a pizza-maker and chicken tender at the Yale Farm, a FOOT leader, and a co-founder of the newly created Environmentalists of Color Collective. She has also been involved with the Endowment Justice Coalition, the Jones-Zimmerman Academic Mentoring Program at Dwight Hall, and a cappella with the New Blue of Yale. Camilla finds rest by climbing trees, engaging in lizard time (aka lying in the sun), collecting leaves and other colorful things, and spending time with people they love. They also love a good $1 book from Grey Matter. Camilla is incredibly excited to get to know the new class of Hopplites and to watch/help them find a home at Yale!
Luka Gawlinski Silva
Luka (he/him/his) is a senior in Grace Hopper College double majoring in Global Affairs and Comparative Literature. He was born in Austin, Texas, but has moved from one continent to another six times, living in places like Singapore and Porto Alegre, Brazil, where his family is from. On campus, Luka has been involved in the Yale International Relations Association and Yale Model Government Europe, did work for the climate action group GREEN, swims for the Yale Club Swimming team, and has written for a couple student publications. Outside of extracurricular involvement, he enjoys eating industrial quantities of sunflower butter, attending concerts for sonically-challenged bands he is inexplicably a fan of, and disseminating his eel-related conspiracy theories to his friends and the strangers he accosts in line for Jitterbus. He is so excited to be a Froco this year and to meet all the Hopper first-years!
Helen Tejada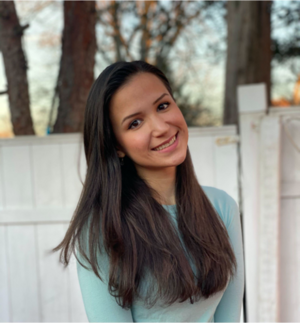 Helen (she/her) is a first-generation college student from Sleepy Hollow, NY majoring in Molecular, Cellular, and Developmental Biology. Because of her unwavering belief that Hopper is the best residential college on campus, she has spent her time serving the Hopper community through Hopper College Council, Public Health Education for Peers, and now the FroCo Program. Outside of Hopper, Helen has been involved in La Casa Cultural (Yale's Latinx Cultural Center) through the Dominican Students Association, the Student Technology Collaborative, Yale College Democrats, and New Haven REACH. In her free time, she loves to teach herself new instruments, go for runs, eat her go-to order at the Buttery (BCQ + Cup o' Dough), and get her daily (totally healthy) dose of TikTok. Helen is ecstatic to meet Hopper '26 and give them a warm welcome!
Srirama Varanasi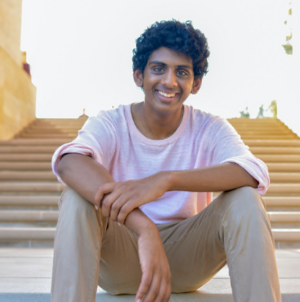 Rama is an Ethics, Politics & Economics and Art History double major from West Bloomfield, Michigan but grew up in Racine, Wisconsin. Rama was originally a part of the class of 2022, but took the 2020-21 school year off to work on the presidential election and help in COVID-19 vaccination efforts. Back on campus he loved his job at the Hopper Buttery and working as a YCC senator representing Grace Hopper. He has also served on the board of the Yale Hunger and Homelessness Action Project and ran the Big Sibs service project. He also loves his job as a tour guide at the Yale Center for British Art where you can find him on the weekends! He also loves watching basketball and football, keeping up with the newest movies and always loves playing a game of Catan. He cannot wait to welcome a new class to Yale's best residential college, a place where he has truly found his second home. He is so excited to meet everyone in the fall and show the class of 2026 all the great things yale and Hopper have to offer!
Kate Williams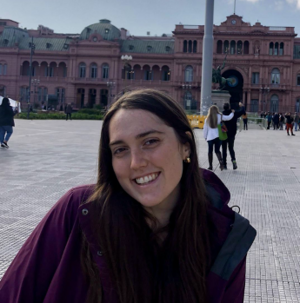 Kate (she/her) is studying Environmental Studies and Anthropology and considers Hopper or wherever her family is at any given time home. Her most meaningful time at Yale has been spent serving on Hopper College Council, working in the Hopper Buttery (make sure to request a Kateadilla at duty nights), and making sure FOOT happens in the fall as a core head/leader. Kate has also chaired for YMUN, volunteered at CT Hospice, worked with the New Haven Climate Movement, and written for The Weekend. In her free time, Kate loves being outside in any capacity, half-heartedly trying to kick her peanut butter dependence, people watching from the windows of coffee shops, and being in the presence of the people she loves. She can't wait to get to know the Class of 26 and welcome them into the HoppFam.