First-Year Counselors (FroCos) are seniors who guide first-year students as they settle into their new lives as Yalies. Typically the Hopper FroCos live with the Hopper first-year students on Old Campus. FroCos host study breaks, Blue Booking sessions, and other events to bring everyone together as a community. FroCos are also available to discuss choosing and managing classes; balancing extracurricular and academic life, or anything else that might be on a first-year student's mind.
Your 2021-22 FroCos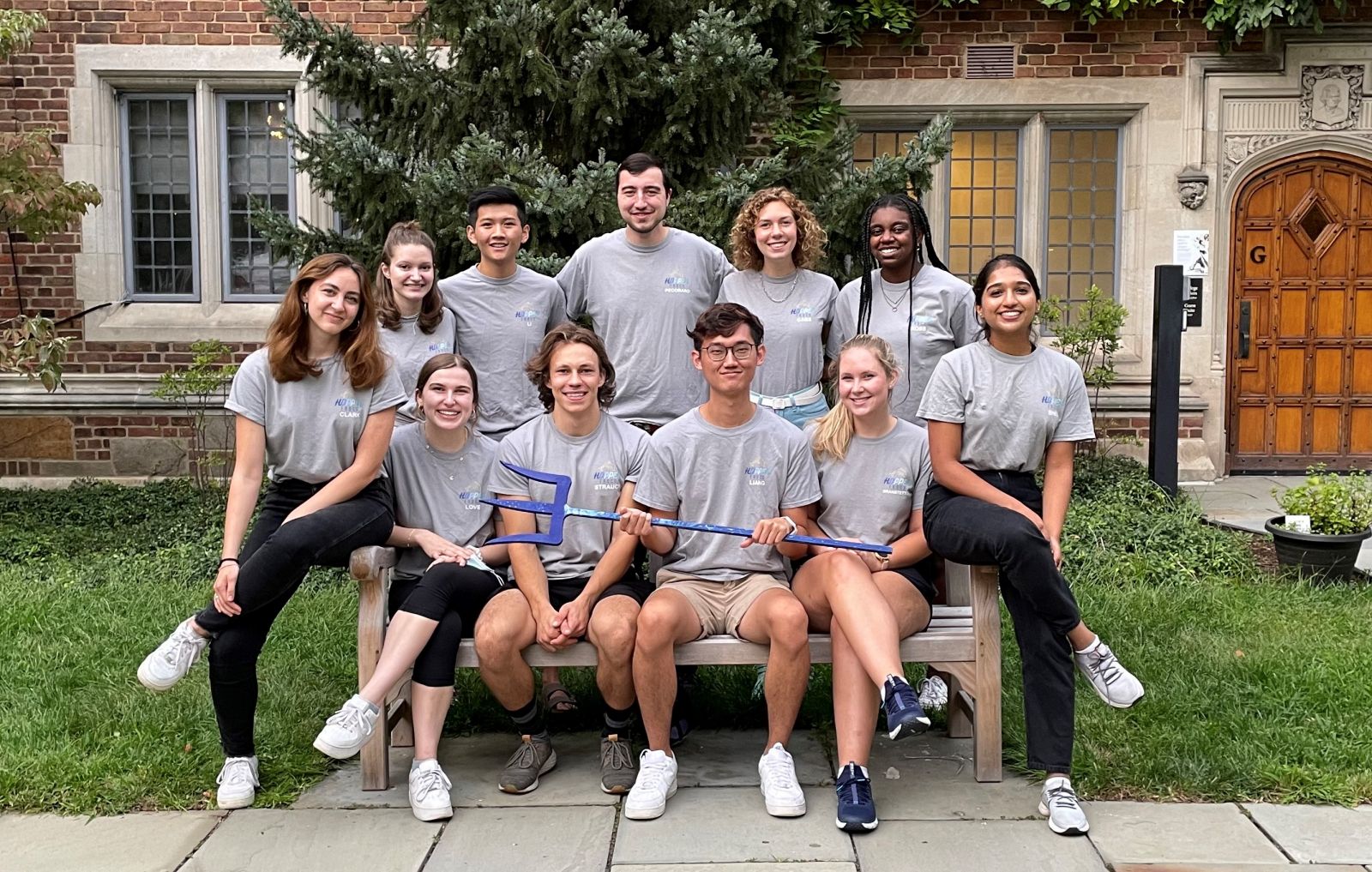 Dana Branstetter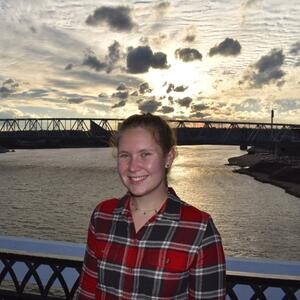 Dana is a psychology major from a small town in southeastern Indiana. At Yale, she has been a member of the Varsity Women's Golf Team, serves as Philanthropy Chair of Kappa Kappa Gamma sorority, and plays flute in the Yale Precision Marching Band. She has also volunteered as a research assistant in the Affective Science and Culture Lab in the psychology department. As a junior, Dana was elected Junior Class Council President for the class of 2022, and she also served as a Yale College Council Senator for Grace Hopper. When Dana isn't busy, you can find her working, reading, and hanging out with friends in the Hopper buttery or the Hopper library. She is extremely excited to welcome the first-years to the best residential college at Yale!
Zosia Caes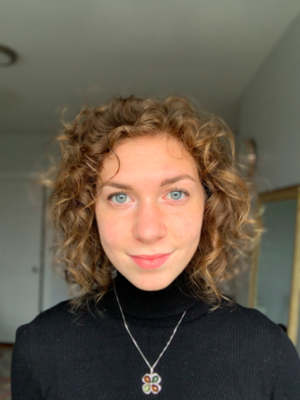 Zosia (she/her) is majoring in Chemistry and is from New York City. She sings in multiple ensembles including the Yale Russian Chorus, the Yale Glee Club, and the Collegium Musicum. She is a radio show host for WYBC, and writes for the Record, the oldest college humor magazine. Zosia is involved with the Yale Ski Team, and the Polish Society of Yale College. Over the summer, she is doing research in bioinorganic chemistry. Outside of work, Zosia can sometimes be found biking down the Farmington Canal Trail or up West Rock Park. She loves baking, and is perfecting her sourdough technique, as well as growing heirloom tomatoes! Zosia takes weekly trips to the Farmers' Market, and loves cooking for her friends. She is so excited to meet the first-years, and show them all the coolest spots in New Haven!!
Kynzie Clark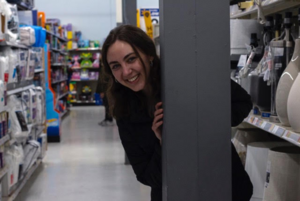 Kynzie (she/her) is a Political Science and Russian double major from Erie, Colorado. Outside of classes, Kynzie has served as co-president of the Yale Mock Trial Association; president of Yale Rotaract, and researcher with Lowenstein Human Rights Clinic and with the UNHCR. Kynzie has also worked as a legal clerk and student aide! She loves to teach with SPLASH and do fun runs (mostly for the t-shirts)! In her free time, she loves to bake snacks in the Hopper student kitchen and drink coffee… all the coffee. Kynzie simply cannot wait to meet the ~frosh~ and share all the wonderful things that have made her Yale experience so special with them!
Alexandra Galls
Alexandra is a pre-med Chemistry major from Boston, Massachusetts. Outside of her classes, she is involved with PALS Tutoring and Mentoring; the Intimate Partner Violence Awareness Association; and Community Health Educators. She also works as a peer tutor for physics and chemistry classes at Yale and volunteers at the Yale/New Haven Hospital. You can often find her somewhere in the chemistry building, where she does research as a member of the Miller Group, or at Arethusa getting ice cream with literally anyone who will come with her. She is so excited to welcome the incoming first-years to Hopper and can't wait to meet everyone soon!
Danny Li
Danny is a first-generation college student from Petal, Mississippi studying political science and economics. On campus, Danny is involved in all-things Hopper College, having been involved in the Hopper College Council, a YCC senator, a college aide, and this year, a FroCo. Outside Hopper, he has been a research assistant at the Yale Institute for Social and Policy Studies and is involved in Greek life and Yale Net Impact. In his free time, Danny loves playing the marimba, running, spikeball, scrolling through Twitter, and pretending to be good at pool. He is working toward his private pilot's license and can talk all day about airplanes! Danny can't wait to welcome the Hopplite Class of 2025!
Alex Liang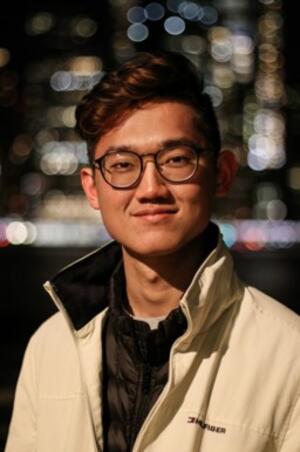 Hailing from Bellaire, TX (basically Houston), Alex Liang likes to call himself the Fresh Prince of Bellaire. At Yale, he majors in Global Affairs, is interested in U.S.-China relations, and has studied abroad in Beijing and Taipei on the Light Fellowship. If you hear bagpipes on campus, it's probably Alex playing. He loves music (but can't really sing) and the outdoors (but doesn't remember any of the knots he learned to tie). He also loves airplanes and travel. Alex is so excited about the upcoming school year and can't wait to welcome the Hopper Class of 2025 to Yale!
Montana Love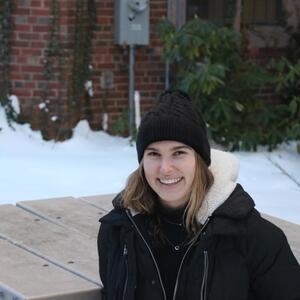 Montana Love is a Religious Studies and Political Science double major from Pikesville, Maryland. At Yale, she's been the Co-President of the Yale Mock Trial Association, an Advising Fellow for Matriculate, and a researcher for the Lowenstein Human Rights Project. When she's not studying or doing one of those things, Montana loves going on runs to East Rock, competing on behalf of Hopper IMs, eating basically every meal in the Hopper dining hall, and getting far too many cups of cookie dough from the Buttery. Montana is super excited to be a FroCo, and she can't wait to welcome the incoming first-years into the Hopper community!
Matthew Pecoraro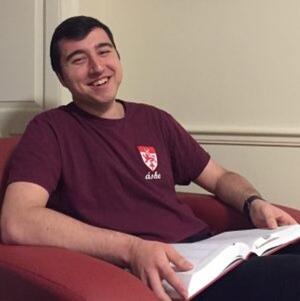 Matthew Pecoraro is a Chemistry major from Long Island, New York. Along with the organometallic chemistry research he conducts with the Hazari Group, at Yale he's been the President of the Military History Society, plays a mean tenor saxophone in DPops, is a member of Yale's first whistling a cappella group (The Whistlepoofs), and is a casual player on Yale's quiz bowl team. Outside of extracurriculars, he enjoys listening to podcasts, reading biographies, marathoning Avatar the Last Airbender, and playing Pokémon. He can't wait to meet all of the new Hopper frosh!
Morgan Ross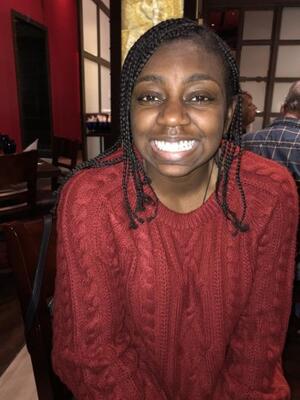 Morgan Ross is a double major in Environmental Studies and Political Science from Baton Rouge, Louisiana. During her time at Yale, Morgan served as Head of Fundraising for Havenly Treats, worked on Representative Cindy Axne's and several Texas 2020 campaigns through Yale College Democrats, and recently ended her time as Co-President of Grace Hopper College Council. When she's not in one of Hopper's seminar rooms, you can find Morgan at the gym or napping in a courtyard hammock. Outside of school, Morgan loves to cook (and is very excited for duty nights!) and watch documentaries. She is so excited to meet this year's cohort of Hopp-Frosh and bring them into the Hopper community!
Tanya Shibu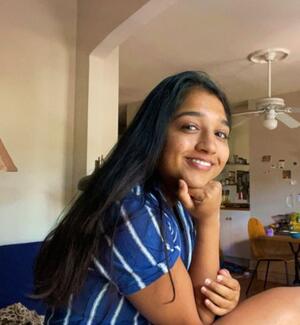 Tanya (she/her) is an Electrical Engineering major from the beautiful state of Kerala, India, and grew up in Qatar. At Yale, Tanya is involved with Funbotics (teaching robotics to middle school students) and Yale's automotive design team Bulldogs Racing. She is also a peer tutor for math classes at Yale, volunteers with Bridges ESL, and is part of the DEIB Committee for the School of Engineering and Applied Science. When she has some free time, she loves to spend it doing yoga or swimming, working on some graphic design, or keeping up with Formula 1 (to all the frosh fans, you've got company on race weekends!!). Tanya is also known for having zero chill when it comes to card games (it runs in the family). Tanya is so excited to meet GH '25 and can't wait to welcome them into the Hopper community!
Will Strauch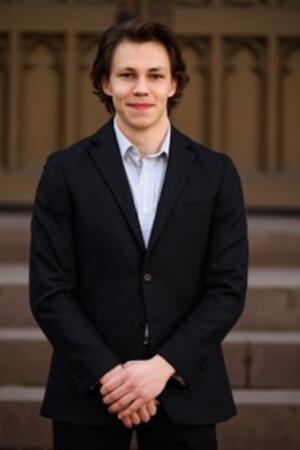 Will is a Earth and Planetary Sciences major from Exeter, Maine. He loves to spend time with friends and family playing games, eating good food, and making music. Outside of classes, these activities have rounded out his time are Yale so far. He also enjoys a wide variety of physical activities. Some purely enjoyable: he loves hiking, skiing, camping, and playing a variety of sports. Others productive: he spends a lot of free time doing trail building, farm work, carpentry, and construction. Will is very excited to meet and get to know the Grace Hopper class of '25! It will be a great year.