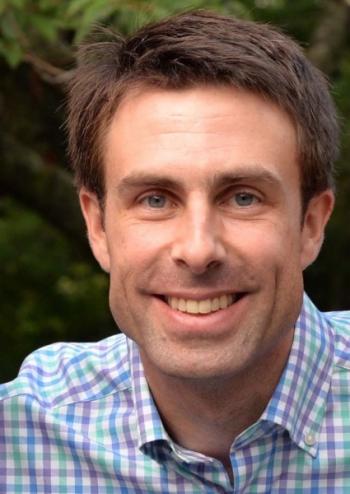 David Francis is the Dean of Grace Hopper College. 
Dean Francis has a Ph.D. in Romance Languages and Literatures from Harvard University. He holds an M.F.A. in poetry writing from Columbia University; master's degrees in Spanish and Romance Languages and Literatures from the University of Virginia and Harvard, respectively; and a B.A. in English and Spanish from the University of Virginia. His research interests include 20th- and 21st-Century Latin American Literature; Migration, Community, and Border Studies; and Women, Gender, and Sexuality Studies.
A writer and translator of poetry, Dean Francis has travelled throughout Latin America on various fellowships, including the Fulbright Fellowship, for which he spent a year in Bogotá, Colombia while translating into English works by the country's national poet, José Asunción Silva. Currently, Dean Francis is translating poems by the award-winning Cuban writer and painter, Severo Sarduy, and beginning a new translation project that focuses on poets from Northern Mexico. Francis' translations and articles have appeared in literary and scholarly journals alike.
For over a decade, Dean Francis has been engaged in building and strengthening residential academic communities. Prior to Yale, he served as Resident Tutor at Harvard, where he worked in a variety of roles, including advising in both LGBTQ matters and fellowship applications (Rhodes; Fulbright; Schwarzman, and more). Dean Francis is an avid fan of the Yale creative arts scene; Hopper's remarkable IM teams; coffee and baking, and running and biking New Haven's trails. 
To make an appointment to see Dean David Francis, contact Jamie Perry in the Hopper Dean's Office (jamie.perry@yale.edu; 203-432-0744).