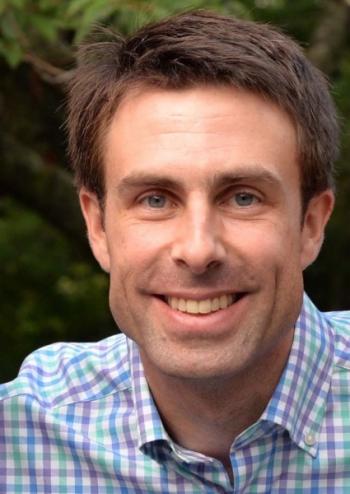 David Francis has been appointed Dean of Grace Hopper College starting in the 2018-2019 academic year.
Mr. Francis earned his B.A. in English and Spanish from the University of Virginia. He holds an M.F.A. in poetry writing from Columbia; master's degrees in Spanish and Romance Languages and Literatures from the University of Virginia and Harvard, respectively; and a Ph.D. in Romance Languages and Literatures from Harvard. His research interests include 20th- and 21st-Century Latin American Literature; Migration, Community, and Border Studies; and Women, Gender, and Sexuality Studies.
For the past 11 years and at many different universities, Mr. Francis has been engaged in the building and strengthening of residential academic communities. We know he will be a wonderful addition to the GH family and we look forward to seeing him this summer!
To make an appointment to see Dean Francis, contact Terry Becker in the Hopper Dean's Office (terry.becker@yale.edu; 203-432-0744).