CCEs are part of a larger group of around 60 undergraduates who work within Yale's wide variety of communities to promote a more positive sexual climate on campus. To do this, CCEs share skills through learning experiences such as the Myth of Miscommunication workshop taken by all first years and create spaces for informed, productive discussions. CCEs can also connect students to resources for dealing with sexual misconduct and would be happy to discuss any issues related to Yale's campus culture.
Your 2021-2022 Hopper CCEs
Lucía Amaya
Lucia Amaya Martinez is a member of the class of 2025. She is originally from Bogotá, Colombia. Her major is undecided, but she is interested in Political Science and History. In addition to being a CCE, she works at the Law School Library, is a member of YIRA, the Yale Tango club and the LGBTQ co-op. Lucía loves listening to music and watching movies from all over the world. 
 
Syd Bakal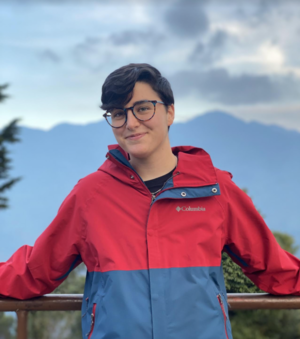 Syd (they/them) is a senior in Hopper College. They are majoring in Ethics, Politics, and Economics (EP&E), so they can geek out about behavioral public policy. Syd is from Barrington, Illinois, a small town northwest of Chicago. They just finished a gap year with the Whiffenpoofs, traveling around the world and performing everywhere from New Zealand to Norway. In addition to being a PL, Syd is a FOOT leader, a member of Redhot & Blue, an organizer for the Jewish Queer Collective, and an actor in Yale Theatre. They love to jam with friends, go on bike rides to East Rock, and drink lots of tea. Syd is excited to meet and support you through your first year of Yale!
Zada Brown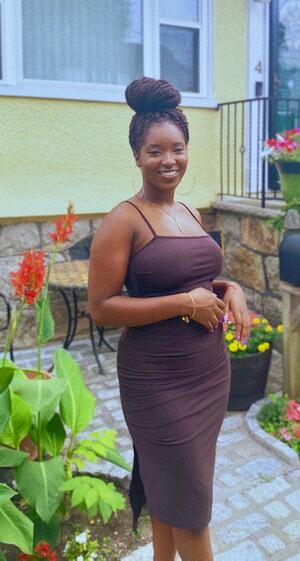 My name is Zada Brown (she/her), and I am a Junior History major in Trumbull College! I am from Mount Vernon, NY, and I am the Afro-American House Peer Liaison for Grace Hopper. On campus, you can catch me hanging around the House for various events & club meetings, including the Yale Gospel Choir where I serve as co-musical director! I love listening to R&B music, drinking boba (from Whale Tea, of course), and rewatching my favorite sitcoms. I'm so excited to meet you all! 
 
Sabrina Mellinghoff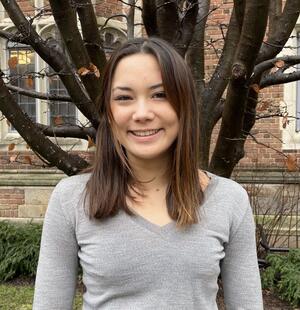 Sabrina Mellinghoff is a CCE in the class of 2024 majoring in German and History of Science and Medicine. She is a sprinter on the Women's Track and Field Team and is excited to work towards a healthier culture on campus!
 
Josh Nguyen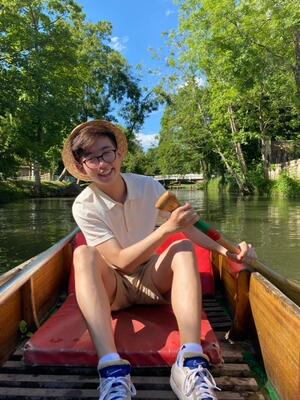 Hi! My name is Josh, and I'm a senior in Hopper College studying Molecular, Cellular and Developmental Biology. I'm also a pre-med student. On campus, I'm a part of the Yale Concert Band, Yale Outdoors, and am also an undergraduate researcher at the med school. Some things I enjoy are long walks, exploring, and spending WAYYYY too much time on TikTok. My PLs and mentors have helped me so, so much during my time at Yale, and I'm incredibly grateful to have the opportunity to meet you and help you thrive here!