The College Aides are essential in helping the college run smoothly. Their base of operations is at the front desk in the Head of College's Office, where they check out keys to the basement activity rooms; receive and distribute mail; maintain the college bulletin boards and website; conduct tours; handle forms and purchases (trips, spirit wear, etc.), and answer student questions. They help students who have been locked out of their suites and generally troubleshoot!
The Aides also work in the House at College Teas, Study Breaks, Mellon Forums, and the monthly Fellows' dinners. College Aides also assist with the opening of the college and first year student move-in at the beginning of the academic year and with commencement activities at the close of the academic year. Hopper's College Aides are an integral part of day-to-day operations. 
Aides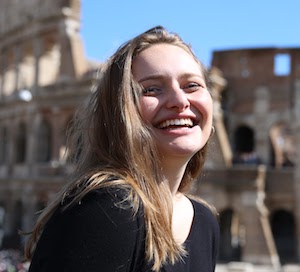 Lana Apple, GH '20
Head Aide
Lana is a senior from California, majoring in History. She is also a member of the Education Studies program, and when she's not organizing everyone's lives as Head Aide or Hopper Mayor (past president of the Hopper College Council), she works at New Haven Reads and volunteers at Fair Haven School. Outside class, Lana enjoys exploring the farmers' market, relaxing in the courtyard, and baking in the Hopper kitchen with friends.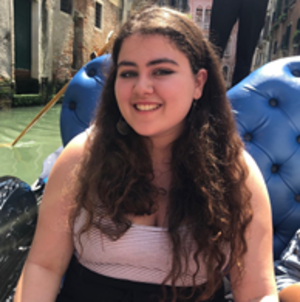 Sabrina Black, GH '22:
Sabrina is a sophomore from Paris, France, majoring in History. When she's not studying (or at least pretending to while watching Netflix), she can be found volunteering with organizations that provide legal services to local immigrants or playing piano in the Hopper basement. Sabrina is very serious about New Haven pizza and stands firmly in her assertion that Pepe's is and always will be the best!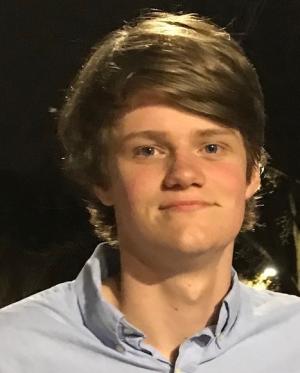 Tim Bradley, GH '21
Tim is a junior History major who hails from New Haven itself. His other academic interests include public health and global affairs. Outside the classroom, he is a member of the club water polo team and volunteers preparing taxes for low-income people in New Haven.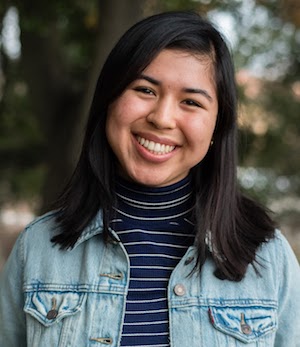 Lauren Chan, GH '21
Lauren is a junior English major from the San Francisco Bay Area. Outside of classes and her Hopper fam, Lauren is involved in religious life on campus with Yale Students for Christ, interfaith study groups, and her role as a Chaplaincy Fellow. Lauren is a certified yoga instructor who also loves running on streets and trails all around New Haven. Since she can't decide whether she's a morning or night person, you can find her enjoying hours-long breakfasts in the Hopper Dining Hall or working late nights in the buttery.
Shamsa Derrick, GH '20
Shamsa is a Political Science and ER&M double major from New York and a proud member of Grace Hopper College! She has studied Portuguese and Spanish and is interested in refugee and immigration policy. In addition to working as a college aide, she is involved with the Yale Black Women's Coalition, Fair Haven Tutoring, Danceworks, and the Yale Refugee Project.
Savannah DiGiovanni, GH '20
Savannah is a senior History of Art major from northern New Jersey, interested in Modernism and transnational narratives. She also enjoys taking advantage of as many language departments as possible—Latin, Spanish, Italian, and Hieroglyphics so far. Outside of class Savannah enjoys hosting her WYBCx radio show (tune into Skorts!), writing for the YDN, coaching a middle school math team, rereading Jane Austen novels, and spending far too much time at Blue State.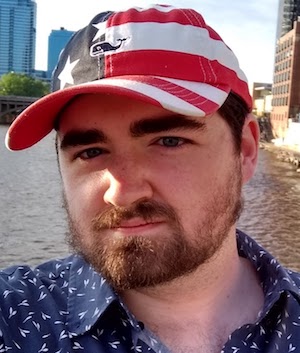 Canaan Harris, GH '20
Canaan is a senior from Mississippi majoring in Global Affairs. His academic interests include military history, U.S. foreign policy, international relations theory, and developmental economics. In addition to being a college aide, Canaan also works in the Hopper College Buttery and as a research assistant studying counterinsurgency.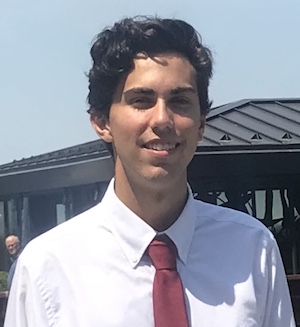 Chris Hays, GH '20
Chris is a senior majoring in American Studies and Computer Science. He is from Charlottesville, Virginia. His interests include urban sociology, tech, data politics, literature, and the many intersections thereof. Outside class, he enjoys editing for The New Journal and playing tennis.
Yvonne Ho, GH '21
Yvonne is a junior from California studying Economics and Statistics and Data Science. Yvonne is current president of the Hopper College Council. When she's not at the Hopper buttery, library, computer cluster, or courtyard, you can find Yvonne at the events hosted by the Yale Taiwanese American Society. Her random interests include Disney Movies, online shopping, and coconut water.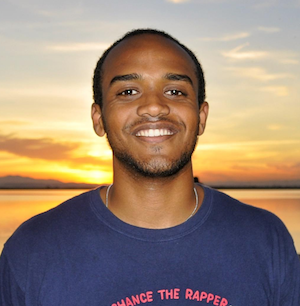 Caleb Kassa, GH '20
Caleb is a senior studying Applied Mathematics with a concentration in Statistics. Outside the classroom he is on the Club Basketball Team, a mentor at Celentano Middle School through JZ-AMP, and a CCE. In his free time, when he's not lamenting his quarter life crisis, he loves watching rom-coms with his fellow friends in Hopper!
Danny Li, GH '22
Danny is a sophomore from Petal, Mississippi majoring in political science and economics. On campus, he is involved in the Yale College Council, Net Impact, and the UP Fund.  In his free time, he loves playing the marimba and playing pool in the buttery. Fun fact: he also has a student pilots license!
Alex Liang, GH '21
Alex is a junior from Houston, TX. Aside from being a College Aide, he is a member of the Sigma Chi Fraternity. Alex is also an Eagle Scout, and in high school, played in a bagpipe band that competed around the world.(If you hear bagpipes on campus, it might be Alex!) Fun fact: Alex performed with The Piano Guys at one of their concerts. If you see Alex around Hopper, ask him about airplanes and airlines, and he'll tell you more than you'd ever want to know about them.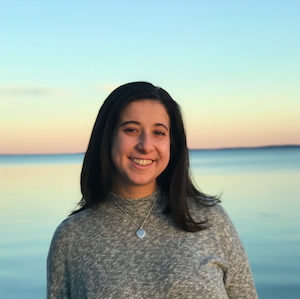 Dalia Moallem, GH '21
Dalia is a junior from New Rochelle, New York, majoring in psychology. She is an absolute foodie and loves exploring new restaurants in New Haven. Dalia is involved in the Slifka Center for Jewish life on campus and Challah for Hunger, a group that bakes to combat food insecurity. During her free time, Dalia enjoys practicing yoga or going to the beach. She loves living in Hopper!
Kathryn Schmechel, GH '21
Kathryn is a junior majoring in History and Ethnicity, Race, and Migration. She is vice-president of the Hopper College Council. When she's not spending hours eating and chatting around the circle tables with her friends in the Hopper dining hall or working in the Hopper library, Kathryn can be found working with 5a, a group dedicated to facilitating conversations about diversity on Yale's campus, or attending her friends' various performances. Kathryn's favorite place in Hopper is the courtyard on a beautiful spring day.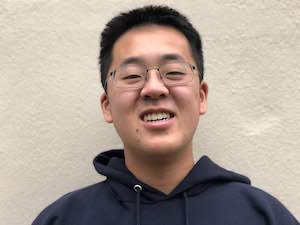 Justin Yamamura, GH '22
Justin is a sophomore from the San Francisco Bay Area. He is tentatively majoring in political science with a possible double major in cognitive science or linguistics. At Yale, he is involved in the Japanese American Students Union, the Yale University Pre-Law Association, and is a World Fellow Student Liaison. In New Haven, Justin is an Urban Fellow working at Connecticut Veterans Legal Center and is an English tutor for New Haven residents. In his free time (if he has any), you can find Justin watching Warriors basketball games or exercising in the Hopper gym.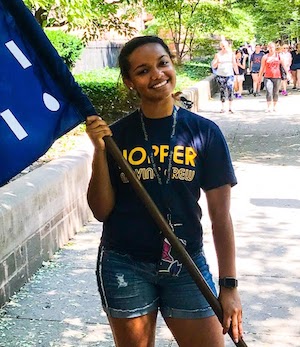 Amber Young, GH '21
Amber Young is a junior from Atlanta, Georgia, and she is majoring in physics. Her academic interests include the biomechanics of locomotion and any topic related to the space-time continuum. On campus, Amber dances with Steppin' Out and Danceworks, facilitates workshops for 5A, and helps manage the buttery.