Una imus in altum
(Grace Hopper College motto: "Into the deep heaven we go")
Welcoming Hopper Students Back from Break
To Hoppers everywhere, wishing you a very happy 2021 Spring Term!
Family Week 2020 - October 5 - 11, 2020
For information and schedule, see the Family Week Website
Family Week Spotlight on Grace Hopper College.
Welcome, Hopper First-Years!
As Head and Dean, we are delighted that you're now a member of Grace Hopper College, your home-away-from-home at Yale. Welcome, from both of us! Take a peek at this website for more about who we are and what we do, and while you're at it, check out Hopper's general awesomeness – including its 2020 Tyng Cup victory!
This academic year will be distinctive, because the coronavirus has imposed changes on how we all live. But some things will remain the same. For example, your First-year Counselor (lovingly known as your 'FroCo'), one of a group of fabulous seniors who will be closely in touch with your class, is supremely well-versed in all things Yale. The FroCos help all incoming students make the transition to college.
You'll also be assigned an advisor from among the Hopper Fellowship shortly before fall semester begins. The Fellowship advisors are knowledgeable about overall academic planning. They'll play an important role as you navigate the first year of your Yale academic career.
The Hopper College Council, our student government body for the college, is also a great source of support and energy for first-year students. The HCC will be reaching out to welcome you as well.
Grace Hopper College is special in many ways. It was renamed in 2017, and the college was much in the news as Yale debated its residential college names. Our college community participated wholeheartedly, remaining a strong and solidary group – comfortable with complexity and difference, whether of backgrounds, intellectual styles or personal views. You'll find that the FroCos, as well as either of us, will be happy to talk with you about the many fascinating aspects of the college's history and life.
Hopper is a warm and friendly college, and we're eager to welcome the wonderful Class of 2024 as our newest family members. Circumstances aren't the same as they usually are, and we recognize that wearing masks, social distancing, and quarantining upon arrival are significant constraints on everyday life. But we are all in this together, virtually and actually, and we can hardly wait to get acquainted with you as you become a part of this very special place. Boola boola!
Julia Adams
Head of College
David Francis
Dean
Congratulations to the Class of 2020!
Congratulations, Hoppers and Hoplites! We are proud of your accomplishments, and eager to celebrate with you and your families and supporters – in person! – at a future date. You have left your mark on Hopper and in our hearts.
Head Adams and Dean Francis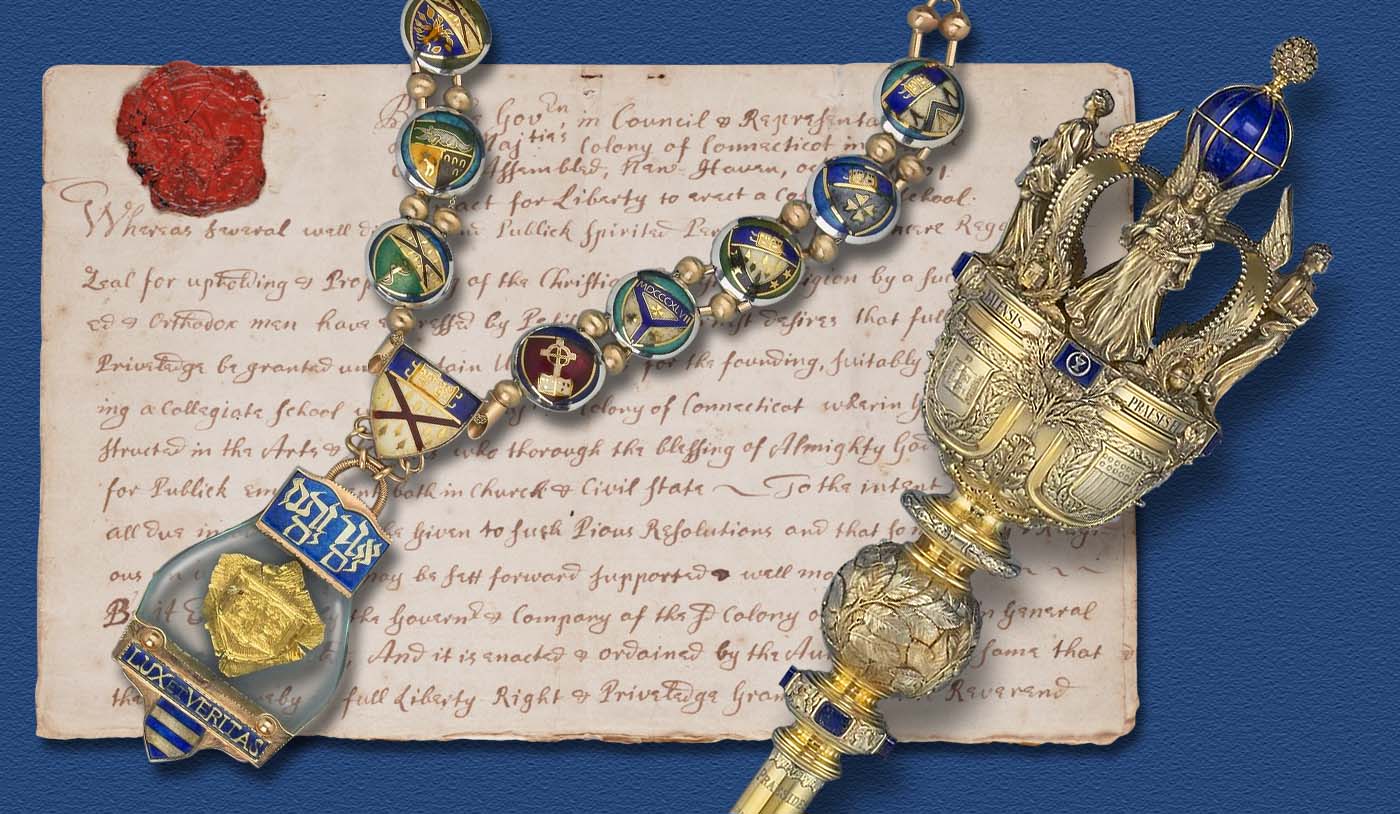 Congratulations to Brennan Carman, Noah Kravitz, and Janis Jin on the Snow, Warren Memorial, and Nakanishi Prizes!
https://yale2020.yale.edu/class-day/prizewinners
Grace Hopper College Senior Awards 2020
These senior awards recognize distinctive forms of service and loyalty to Hopper College, specifically.
---
The Cogswell Award
The names of the Cogswell Award winners are carved into a wall panel of the Roosevelt L. Thompson Dining Hall and will remain there in perpetuity. Each year, three students are recognized for their remarkable commitment to the Grace Hopper College community.
Lana Apple
Titilayo Mabogunje
Joshua Perez-Cruet
---
Fellows Cups
Two seniors, recognized for outstanding academic excellence, as well as conduct in which "principle has been more important than expediency," receive the Fellows Cups and serve as our Marshals for Commencement ceremonies.
Brennan Carman
Noah Kravitz
---
The Brad Hoorn Prize
The Brad Hoorn Prize recognizes students whose "honorable conduct, concern for peers, unfailing good humor, and selfless devotion has improved the life of the college."
Caleb Kassa
Elliana Oldroyd
---
The Grace Hopper College Athletic Award
The Grace Hopper College Athletic Award recognizes extraordinary contributions to Hopper College intramural sports and community spirit.
Joshua Perez-Cruet
---
Grace Hopper College Council Awards
The Council Awards are presented to seniors for building community at Hopper and contributing impressively to the broader work of the College and its Council.
Mary Baumann
Franchette Brosoto
George Iskander
Steven Rome
Timothy Ryan
Rosanna Shaw
Vikram Shaw
Jay Son
---
The Lesser-Jackson Award
The Lesser-Jackson Award recognizes students' "extraordinary concern for and action on behalf of the quality of life at Yale and our residential college."
Shamsa Derrick
Canaan Harris
Chris Hays
Dea Koco
---
Daniel Joseph Siegel Memorial Award
 The Siegel Award recognizes a student who "exemplifies a love of learning, a spirit of integrity, and a strong character, but who also places emphasis on the importance of loyalty and kindness toward others, and who carries themselves in a humble and often quiet manner."
Brian Dolan
---
The Elizabeth R. and William H. Sledge Prize in Performing Arts
The Elizabeth R. and William H. Sledge Prize in Performing Arts recognizes two students – "those who best embody both excellence in the [life of] the performing arts and outstanding citizenship, loyalty or participation in the life of the College."
Kayla Bartsch
Hersh Gupta
---
The Fenmore Seton Award
The Fenmore Seton Award is presented to a member of the college who, in the opinion of the Head and Dean, has demonstrably contributed to increased cooperation between Yale and the broader citizenry, as well as significantly contributing to the residential college community.
Deyri Garcia
Neeraj Patel
---
The Richard Dobbs Spates Prize
The Richard Dobbs Spates Prize is awarded to a graduating senior who "best exemplifies human values and high moral standards," in recognition of that senior's extraordinary service to the college.
Eli Swab
---
The Theodore Prize
In recognition of a distinctive spirit of compelling creativity, the Theodore Prize is awarded for "sensitivity and caring on behalf of the community life of Hopper College."
Savannah DiGiovanni
Anthony Geritano
Mariana Melin-Corcoran
Lauren Telesz
---
To view additional Commencement 2020 Awards & Prizes, please visit the Commencement page on the Yale College website.
Academic Prizes
Council of Heads of College Senior Awards 2020
General Honors 2020
Congratulations, All!
| Head of College | Dean |
| --- | --- |
| Julia Adams | David Francis |