Congratulations Hopper Class of 2021!
Dear Senior Hoppers and Hopplites,
The college, the University, and indeed the world, has been through a great deal in the time between your first year at Yale and your graduation. You are the first class since the college's name change to have spent all four years not as Calhoun students but as denizens of Grace Hopper College, and as such you are part of an ongoing cultural transformation with national implications. We treasure your role in this transition. Then, this year and last, we have all been buffeted by the pandemic, a shattering event. Kudos to you all for how you have dealt with uncertainty and restrictions, while maintaining your academic goals and supporting one another. You have played a crucial part in how well Hopper College has done. You have been leaders in countless visible and less public ways – intellectually, at the brilliantly attended Mellon forum; socially, in organizing community near and far, online and in person, and in building the bonds of friendship that we continue to see in your daily work and play with one another. As a class, you have been and will always be extraordinary. We salute you, we will miss you, and we wish you the very best in your future endeavors.
Head Adams, Hans, and Dean Francis
---
Una imus in altum
(Grace Hopper College motto: "Into the deep heaven we go")
Handsome Dan and Heidi Make First Hopper Visit on Yale Break Day (thanks to David Foster GH '24 for the pix!)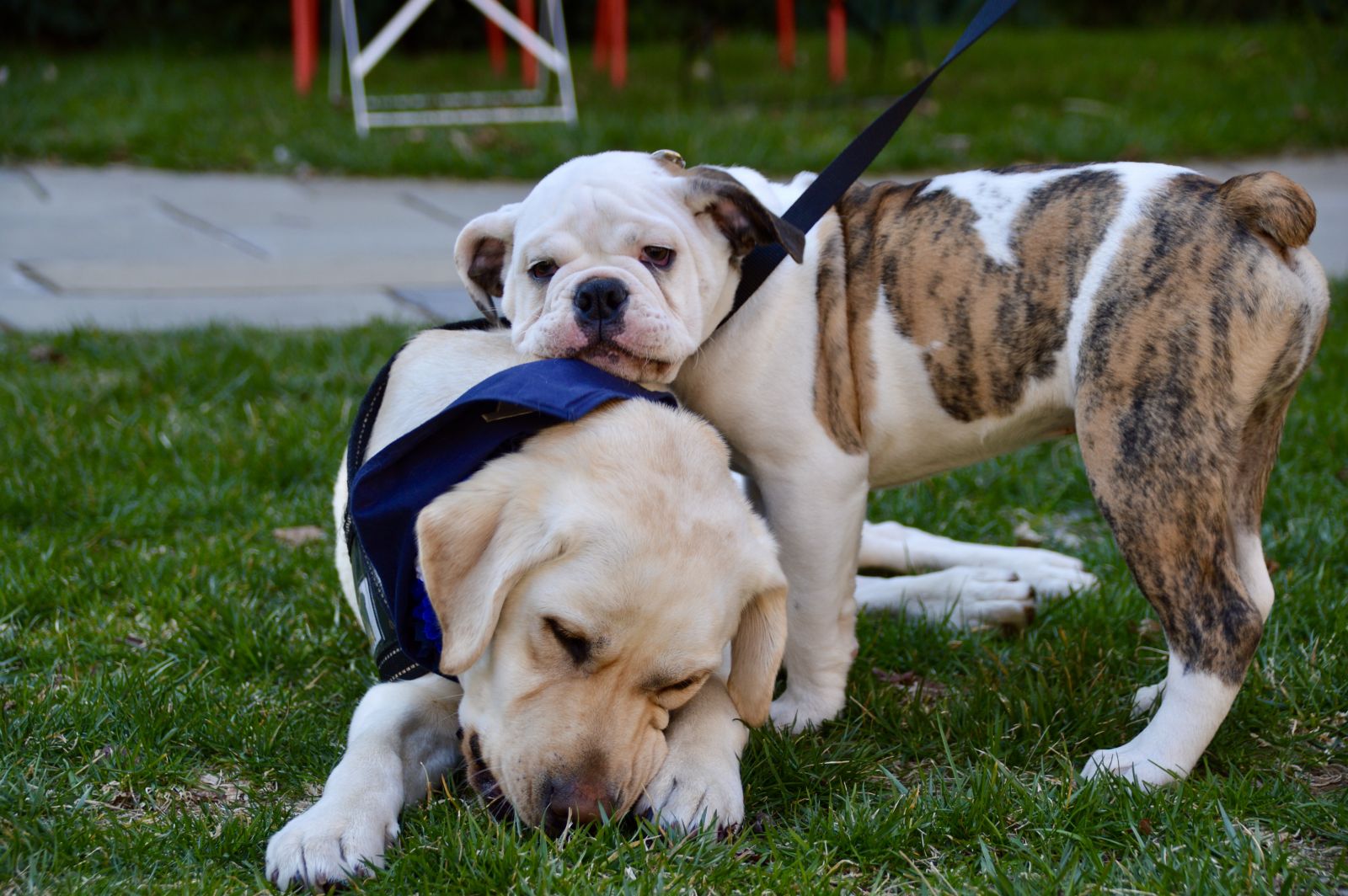 | Head of College | Dean |
| --- | --- |
| Julia Adams | David Francis |