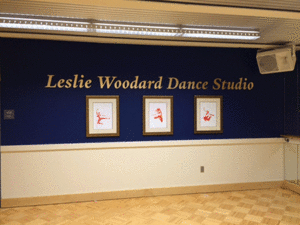 The Leslie Woodard Dance Studio, located off the student lounge in the college's lower level, is a fantastic space for dance rehearsals or workout routines with friends.  The studio has an excellent sound system and is equipped with a sprung floor. 
The studio memorializes former dean Leslie Woodard, whose joie de vivre, love of dance and support of students lives on in Hopper College.
For access to the Dance Studio please contact Dance Studio Manager. 
Dance Studio Manager, 2023-2024
Zanele Nzau
Zanele Nzau is a sophomore from Johannesburg, South Africa. They are majoring in biomedical engineering. Zanele has academic interests in health sciences, African studies and languages. Their time in the dance studio is spent learning Kpop dances and freestyling to neo-soul.