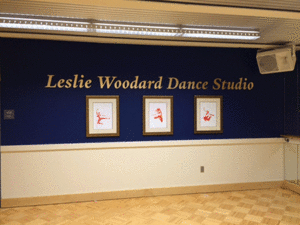 The Leslie Woodard Dance Studio, located off the student lounge in the college's lower level, is a fantastic space for dance rehearsals or workout routines with friends.  The studio has an excellent sound system and is equipped with a sprung floor. 
The studio memorializes former dean Leslie Woodard, whose joie de vivre, love of dance and support of students lives on in Hopper College.
For access to the Dance Studio pleae contact Hopper College Office.