The Art Room, as students call it, is open to all Grace Hopper students interested in discovering or developing their artwork. The studio is equipped with paints, brushes, easels, and other art supplies.
To request access in August and early September, before the new student manager is appointed, please see or email Angela McCray (angela.mccray@yale.edu) in the Office of the Head of College. 
Art Room Managers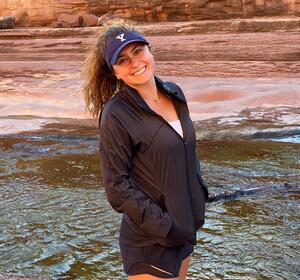 Nicole is a junior from Tucson, Arizona, and she is majoring in economics. She is on the Yale Softball team and is passionate about running, hiking, painting, and pottery. On campus, she is the Hopper pottery studio manager, Hopper art studio manager, the statistician for men's and women's soccer and basketball games; she also participates in Camp Kesem, and the Buckley Program.