The Art Room, as students call it, is open to all Grace Hopper students interested in discovering or developing their artwork. The studio is equipped with paints, brushes, easels, and other art supplies.
To request access in August and early September, before the new student manager is appointed, please see or email Angela McCray (angela.mccray@yale.edu) in the Office of the Head of College. 
Art Room Manager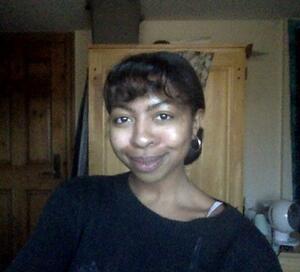 Tyler Watts is a sophomore from Chicago, Illinois majoring in American Studies. She also studies Spanish, writing, art, religion and philosophy. Tyler is the creative director of DOWN Magazine, a member of the Fence Club, and a student assistant in Visitor Services for the Yale Center for British Art. Among other things, Tyler loves film, coffee, her dog Stella, and long conversations with friends. She's excited to bring people together through the joys of art in the Hopper studio!