*Please note: the new address for the Student Package Receiving Center is 250 Church Street, lower level, New Haven, CT 06511. Packages must be collected within 24 hours of your arrival on campus.
Welcome, Hopper First-Years, Class of '21!
We're delighted that you've received your 'welcome letters' – we look forward to meeting you in person in August. That may seem far away, but it's really just a blink!
'Til then, have a wonderful summer,
Professor Julia Adams, Head of Grace Hopper College
Dr. April Ruiz, Dean of Grace Hopper College
Congratulations, Class of '17 Grads!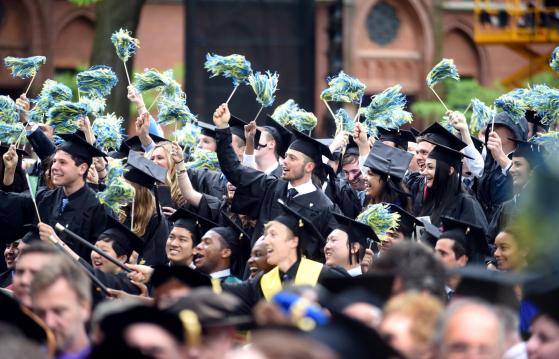 Pictures provided by Arnold Gold, from the New Haven Register