The Leslie Woodard Dance Studio, located off the student lounge in the college's lower level, is a fantastic space for dance rehearsals or workout routines with friends.  The studio has an excellent sound system and is equipped with a sprung floor. To reserve the Dance Studio, please contact Titilayo Mabogunje at titilayo.mabogunje@yale.edu.
The studio memorializes former dean Leslie Woodard, whose joie de vivre, love of dance and support of students lives on in Hopper College.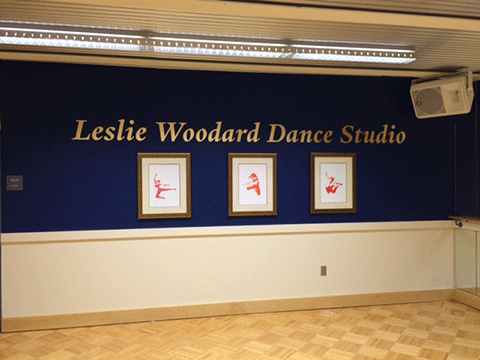 Dance Studio Manager: Titilayo Mabogunje 
Titilayo Mabogunje is a sophomore from Nigeria and a prospective MCDB major. She aspires to be a medical doctor and is on the premed track. In addition to her love for science, she is also passionate about performing arts and is the co-choreographer for Yale's only step team. She also acts in theatre productions and performs spoken word from time to time. During her free time, she enjoys baking and playing the piano. She loves smiling and if no-one makes her laugh, she will very willingly tell a dry joke of her own to laugh at. She looks forward to one day combining her passion for medicine and the arts as she continues to explore her other interests.