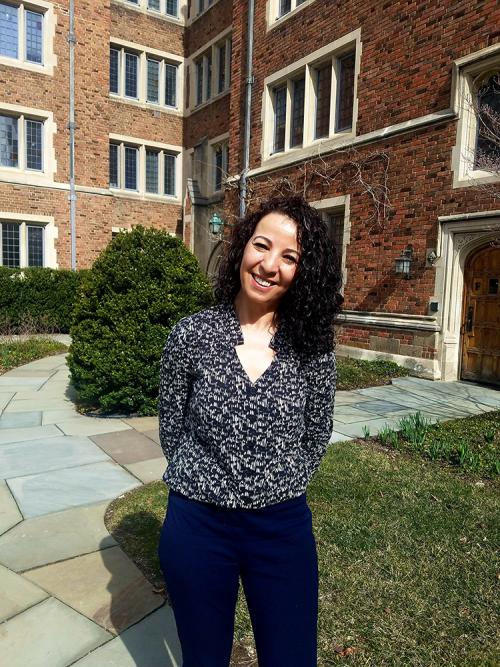 Beginning with the inception of spring break, Ms. Fadila Habchi will serve as Hopper's interim dean for the remainder of the academic year.
Dean Habchi is completing her dissertation at Yale in African American Studies and American Studies. She specializes in contemporary literature and culture of the African diaspora in Europe and the Caribbean. Her research focuses on migration and representations of urban life in the post-colonial period, and she teaches cinematic and literary explorations of cities in both French and English texts. 
Dean Habchi earned her BA summa cum laude from the City College of New York, where she majored in English and minored in French. Among her many awards and grants is the Mellon Mays Fellowship. In her years of teaching in Yale College as instructor and teaching fellow, she has had extensive experience with Yale undergraduates and is particularly glad to be working with Hopper students in her decanal role.
Before moving to New York, and then Yale, Dean Habchi lived in Algeria and France with her family. One of her favorite activities is regularly video chatting with her nieces and nephews in France. Closer to New Haven, she can be found taking long walks and hikes in the East Rock and other nearby areas. She also enjoys sci-fi novels and cooking both traditional meals and new recipes.
 
To make an appointment to see Dean Habchi, contact Terry Becker in the Hopper Dean's Office (terry.becker@yale.edu; 203-432-0744).