First-Year Counselors (FroCos) are seniors who guide first-year students as they settle into their new lives as Yalies. The Hopper FroCos live with the Hopper first-year students in Bingham Hall. They host study breaks, Blue Booking sessions, and other events to bring everyone together as a community. FroCos are also available to discuss choosing and managing classes; balancing extracurricular and academic life, or anything else that might be on a first-year student's mind.
Your 2019-2020 Hopper FroCos: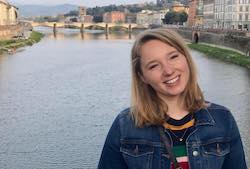 Kayla is a Philosophy & Humanities double major who hails from the glorious town of Plymouth, Minnesota. When she isn't lurking about the bowels of WLH or typing away in a corner of Koffee?, she can be found making music with the Yale Glee Club, debating with the Yale Political Union, or hanging out at Christian Union's ministry house. She is an editor for Logos: A Journal for Christian Thought at Yale and loves to talk about big questions and beautiful things. She spent her Junior Spring abroad studying Philosophy & Theology at New College, Oxford and sadly has no British accent to show for it. However, she is an avowed tea fanatic and will guarantee biscuits and a fresh cuppa if you pay her a visit. Kayla is beyond thrilled to be a FroCo and to welcome home the Class of 2023!
Hersh grew up in Lexington, Massachusetts – a small town just outside of Boston where the American Revolution began. When it came time in 5th grade to start playing a wind instrument, another revolution was taking place. Hersh says that the saxophone chose him, launching a musical career that his taken him around the world. At Yale, he is pursuing a major in Economics, and has spent the majority of his time outside the classroom running the Yale Undergraduate Jazz Collective, which seeks to create educational and performance opportunities around jazz music for students and the New Haven community in light of the university's thin support. Hersh's key influences both on and off the bandstand include Cannonball Adderley, Winnie the Pooh, Sonny Stitt, Yoda and Keith Jarrett. When he doesn't have his saxophone in hand, Hersh can be found cultivating his comedic capabilities, listening to music with friends, or walking over to Arethusa for a quick "snack," no matter how cold it is. Hersh can't wait to learn from all that the newest HopFrosh will bring to campus.

Caleb is a Statistics and Data Science major from Suwanee, GA. At Yale, Caleb is the president of the Men's Club Basketball Team and has spent the last three years tutoring at Celentano Middle School in New Haven. He loves to spend his time in Hopper where he has served as a college aide and competed (VERY seriously) in intramural sports with his friends in Hopper. In Caleb's free time, he enjoys watching rom coms, listening/dancing to hip hop, and taking walks.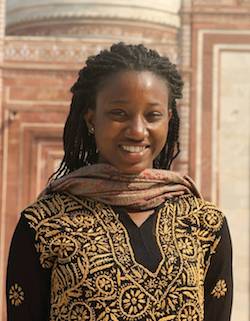 Titilayo (or Titi for short) was born in England, raised in Nigeria, and schooled in South Africa before moving to the United States for college. She loves travelling and learning about different cultures around the world. Titi majors in Molecular Cellular and Developmental Biology (MCDB) and aspires to become a medical doctor. She is also passionate about performing arts and has integrated herself into the theatre community on campus. Outside school and classes, Titilayo loves to run, sing, and bake. You might catch her on a long walk to East Rock (a popular hiking site) or sitting up in a tree on the outskirts of campus. She is super excited to meet the Class of 2023 and looks forward to welcoming a cohort of amazing people onto campus this Fall!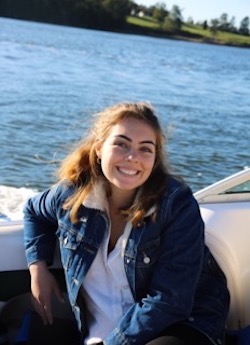 Ellie is a Russian and Eastern European Studies Major from sunny Los Angeles, California. She is particularly interested in Russian digital modernization, digital culture, and cybersecurity. At Yale, Ellie has served both as her sorority's Philanthropy Chair and Vice President and has also been involved as the Hopper Representative for Yale College Council. Ellie loves all things Hopper and you can find her tearing up the ice in IM broomball, eating buff chick quesadillas in the buttery, or soaking up any sun she can get in the the Hopper hammocks. When she's not hanging out in the Hopper courtyard, she is most likely at the Wooster Square Farmers' Market, working on her banana bread recipe, or looking for dogs to pet around New Haven. Ellie can't wait to meet all the new first-years and introduce them to the Hopper family!
Joshua Perez-Cruet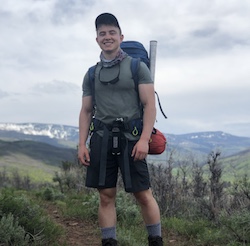 Joshua Perez-Cruet lives in Bloomfield Hills, Michigan. He is a Chemistry-E&EB double major. Joshua is a proud IM Secretary for Grace Hopper College, the winner of the 2020 Tyng Cup Tournament. At Yale, Joshua enjoys competing in intramural (IM) sports, strategizing about IMs, training with the Hopper B and C Hoop Squads (defending 2019 champions), science outreach, FaceTiming his little brother, and playing piano for the Yale Gospel Choir. Outside of Yale, Joshua enjoys road trippin', exploring, fly fishing, bow hunting, cooking, and spending time with family.
Eli is an academic wanderer who has sampled from many of Yale's offerings but finally found something of a home studying Cognitive Science and Global Affairs. In past years, besides hanging out with his Hopper suitemates (in Bookworld!!) and working on YCC projects, you could find him sorting equipment for FOOT, working on some new project in the CEID, or—most reliably—out on the IM fields. Now, though, he's all about friends and first-years! When he's away from New Haven, he's usually at home in Boston watching the Bruins or the Red Sox, or otherwise wandering through the woods somewhere.