First-Year Counselors (FroCos) are seniors who guide first-year students as they settle into their new lives as Yalies. The Hopper FroCos live with the Hopper first-year students in Bingham Hall. They host study breaks, Blue Booking sessions, and other events to bring everyone together as a community. FroCos are also available to discuss choosing and managing classes; balancing extracurricular and academic life, or anything else that might be on a first-year student's mind.
Your 2017-18 Hopper FroCos:
Hope Allchin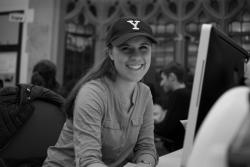 Hope is a Political Science and History double major from Park Ridge, Illinois. She follows Yale and Chicago sports, and has been the Sports Editor for the Yale Daily News. She loves to travel around the U.S. and eat dessert.
Eli Ceballo-Countryman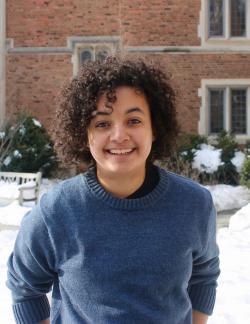 Eli is a double major in African American Studies and Economics from Ann Arbor, Michigan (Go Blue!).  She plays Rugby, has filled many positions at the Afro American Cultural Center, and is a former Peer Liaison for the Office of LGBTQ Resources.  In her spare time she enjoys exploring New Haven's food scene, singing entire musical soundtracks, and longboarding as a form of meditation.
Carman Drake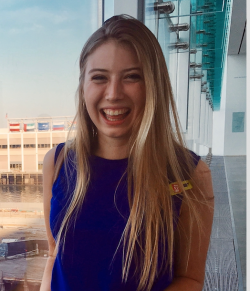 Carman is a Global Affairs major from Charlottesville, Virginia who is passionate about Middle Eastern history, hiking, and food. At Yale, Carman is involved in advising student organizations through the Yale College Dean's Office and volunteering with refugees in the New Haven community. She is also a former FOOT (First-year Outdoor Orientation Trips) leader.
Nick Dell Isola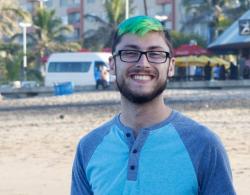 Nick is a double major in Classics and Mathematics from Marlborough, Massachusetts. At Yale Nick is a member of the Yale Glee Club and a member of the Liberal Party in the Yale Political Union, but also enjoys archaeology and food of all kinds.
Katie McCleary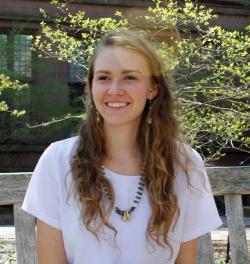 Katie is a History major from Two Leggins, Montana who loves to find good food in new places, get lost in bookstores, and play tennis and basketball. She also enjoys researching Native art at the Yale University Art Gallery and working in the Yale Native community as a past Peer Liaison and past president of the Association of Native Americans at Yale.
Dillon Miller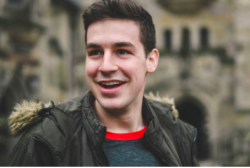 Dillon is a Sociology major (with a concentration in Performance and Society) from Plain City, Ohio. His passions include acting, Ohio State football, and petting dogs.
Charlie Taylor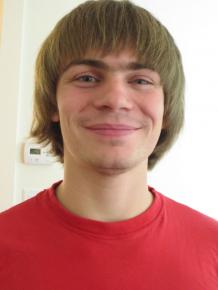 Charlie is a Sociology major originally from Connecticut but currently living in New Orleans, Louisiana. When not engaged with a wide range of social science research, he is playing frisbee with Süperfly, the Yale Men's Ultimate team.